Volunteer India
Why volunteer in India? Why Travel to India? Volunteer Opportunities in India Why join Volunteer Programs in India?
When looking for a volunteer abroad program, consider India. Although English is the official language of the country, the population of English speakers is much smaller in the countryside than in the cities. This is not a problem if you can communicate slowly and understand the locals. Unlike other countries in the world, India does not have a particular need for particular skills.
Why volunteer in India?
If you're thinking of volunteering abroad, India might be an ideal choice. The country is diverse, with 22 official languages and more than 1,650 mother tongues. About 80 percent of the population is Hindu, but there are also more than six other religions. The country is also diverse when it comes to culture. A rural village in northern India can look very different than a bustling city in southern India.
The key to choosing a good volunteer project is to consider your strengths and interests. If you have a passion for working with children, you might want to consider teaching English or raising awareness about environmental issues. If you're good with hands, then a farm project could be perfect for you. You should also consider the monsoon season (June to September) when choosing your project.
India is one of the most diverse countries in the world, so you'll have plenty of opportunities to meet many different people. And you'll get to see some of the country's most beautiful sites. And if you're lucky, you'll have time to get to know your fellow volunteers. You might even want to consider traveling together!
Volunteering in India is a great way to help improve the lives of people in need. You can choose to work at a local charity or government school. It's estimated that 80 percent of elementary schools in India are government-run. Most volunteers work with primary-aged children and help lay a strong foundation for their education. Volunteers can teach any subject, but English is highly valued.
India is a diverse country, with people speaking over 150 different languages. You'll get to know local people and gain valuable work experience while you're there. And the best part is, that you'll be living with local families while you volunteer in India. And you'll be well fed and have plenty of free time to explore the country.
Volunteering in India will allow you to help improve a community in a way that benefits the entire nation. While India's cities are full of young professionals and innovators, it is still home to millions of people living below the poverty line. As a volunteer in India, you'll need to mentally prepare yourself for this reality.
Why Travel to India?
Volunteering in India is an ideal way to explore the rich cultural diversity and ancient history of this vast country. The country is home to architectural splendor and fascinating festivals, which will captivate your heart and mind. If you're looking for a fulfilling, challenging experience, consider volunteering in India. It's an adventure unlike any other, and the rewards will far outweigh the sacrifice.
The diversity of India's population is reflected in the diverse language and culture spoken by the country's people. The country has more than a dozen official languages and over a thousand mother tongues. The majority of Indians are Hindu, but there are also six other major religions. As a result, there are vast differences in the way people live and work. Despite the wide diversity of the country, the people are warm and welcoming to those from different countries, religions, and backgrounds.
Volunteering in India is an unforgettable experience, and the traveler will leave with an even better sense of appreciation for the country and its people. The country's diverse cultures and delicious food make it a popular tourist destination. In addition to volunteering in India, volunteers will also have the opportunity to experience the country's unique traditions. Some volunteering placements offer delicious meals cooked by local residents.
Volunteering in India is a great way to travel to a diverse country and contribute to the local economy. Volunteering in India is a great way to experience this diverse culture, and it can be done any time of year. You will need a valid Indian visa to volunteer in India. However, if you are able to get an eVisa before you depart, you can bypass the long lines at immigration.
Volunteer Opportunities in India
Volunteering in India can be an amazing experience. There are many volunteer projects in the country, from teaching English in primary and secondary schools to helping mentally challenged children, working in orphanages, and even participating in medical missions. You can choose from a variety of different volunteer opportunities in India, and your volunteer experience can have a life-changing impact on the people you work with.
Volunteering in India can be a rewarding experience that improves the lives of hundreds of people. India is an incredibly diverse country, and its volunteers will have a unique opportunity to see many different aspects of this beautiful and vibrant country. It is also a low-cost way to develop your leadership skills and gain a different perspective on life.
One of the most popular volunteer organizations in India is Frontier. It is a highly reviewed organization that makes volunteers feel at home and has hundreds of positive testimonials online. Volunteers praise the supportive staff, well-structured programs, and cheap program fees. You can find reviews from past volunteers on various websites, such as Abroad Reviews and Go Abroad.
Volunteering in India is one of the most rewarding and fulfilling experiences of your life. Volunteering abroad can help you develop leadership skills, and it is a great way to cross off a bucket list item. You can also travel around India and volunteer with local organizations, so you can choose the best fit. You can book volunteer placements online, or you can book one through a local organization. If you're looking for a group trip, many volunteer organizations in India also have group trips and summer volunteer programs. Some volunteer programs require a donation or fee to cover the expenses, but these can also be booked online.
A variety of volunteer opportunities exist in India for men and women. Volunteers can help with education, literacy, and computer skills. They can also start workshops and teach adults English. By giving people the tools they need to educate themselves, volunteers can help eradicate gender inequality and improve their overall lives.
Why join Volunteer Programs in India?
Volunteering in India is a great way to gain experience and learn about the culture. The country is very friendly and people are often delighted to meet new volunteers. You will be welcomed warmly by people from all walks of life, even in the most remote villages. They may even invite you to their homes to share tea and coffee. Although English is the official language, you will probably have to learn a few key phrases to get by.
Volunteering in India is a life-changing experience. You will be able to integrate into the local society, experience the vibrant culture, and make a positive difference. You can choose to work with children, animals, or the environment. There are many different ways to get involved, from summer programs to year-round ones.
When volunteering in India, you will have the opportunity to work on a wide range of social projects. In addition to helping local communities, you can be involved in environmental conservation projects, animal care, and women's empowerment. There are many volunteer organizations in India, but it is important to do your research and find the right one for you. The country offers a variety of volunteering opportunities, so you will never run out of opportunities.
Volunteering in India is a rewarding and challenging experience. There are many volunteer programs in India and many of them require fees for administration, board, and accommodation. You can choose from free or minimally-cost projects by searching online. You may even be able to save money by contacting volunteer organizations directly.
Best Beaches to Visit in India
If you are planning a trip to India, then you must check out some of its best beaches. Gokarna's one-kilometer-long golden-white sand is punctuated with fifteen restaurants and a single hotel. The surf is decent but the water is dangerous. You may want to bring your kids here to swim and enjoy the sun.
Shankarpur beach
If you are looking for an escape from the hectic city life, Shankarpur beach is the perfect destination. It has sun-bathed beaches, lush greenery, and all the luxuries of a private beach. The area is dotted with sea resorts, hotels, tourist lodges, and other facilities.
Located in East Medinipur district of West Bengal, Shankarpur beach is an ideal place for relaxation and enjoyment. This beach is less crowded than other West Bengal beaches and has several picturesque beaches. You can rent a boat to explore the surrounding islands, or go for a swim in the ocean.
While Digha Beach is a popular destination for surfers and families, Shankarpur is a little less popular. The sun-kissed, pristine beach is lined with casuarina trees. This undiscovered beach is perfect for those seeking a break from the bustling city.
Shankarpur beach is located in the eastern part of the state. It is close to the popular coastal cities of Puri and Digha. Visitors who are looking for a remote beach in Bengal should visit Shankarpur, which is a relatively virgin beach. In addition to being a beautiful, relaxing spot, the beach is also ideal for swimming and bird watching.
Shankarpur is easily accessible by public transport. The nearest railway station is Digha, while it is possible to travel by bus. In addition, there are trains from Kolkata on some days of the week. The town has many restaurants that serve tasty sea food.
Corbyn's Cove beach
If you are fond of scenic views and photography, Corbyn's Cove beach is the ideal place to visit. It is accessible throughout the day and is ideal for sunrise or sunset. The nearby beach is also a great place for eating snacks and drinking coffee.
You can also visit the nearby Snake Island, which is famous for its large marine life. The area is home to many deadly snakes, so you will need to bring plenty of sunscreen lotion. Also, carry some cash with you as ATMs may not be available.
To reach Corbyn's Cove beach, you must first reach Port Blair. You can take a bus or an auto rickshaw to the beach. There are also private taxis and motorcycles for hire. For a comfortable stay, you can book a room at Hornbill Nest Resort, which is located close to the beach.
While you are in Port Blair, you can also visit the other islands in the area. Besides Corbyn's Cove, you can also explore Mount Harriet, the third highest mountain in Andaman and Nicobar islands. This national park is spread over 4.62 square km, and has many picturesque sights to see. The landscape also boasts the intricately carved havelis and ridges of the Aravali hills.
Corbyn's Cove beach is located eight kilometers from Port Blair and is free to visit. The beach is dotted with coconut palms and turquoise waters. It is also popular for its water sports activities, including surfing. You can also go for a picnic on the beach.
Mandvi beach
Mandvi Beach is located near the city of Mundra. It offers great sands and warm water and is a popular tourist destination in the state. Mandvi Beach is also a popular place for water sports such as paragliding and water scooter rides. The beach is very clean and spacious. Visitors can also enjoy a speed boat ride and enjoy the windmills that line the shoreline.
Mandvi Beach is one of Gujarat's most beautiful beaches, with many water sports to enjoy. This beach is also popular for its windmills, which are part of the project that built Asia's first windmills. There are plenty of food stalls at Mandvi and the windmills are a beautiful sight to look at.
Mandvi was once an important port for the trade of goods between India and the Middle East. Its fishermen helped Vasco De Gama to get to Zanzibar. Today, fishermen from Mandvi manufacture fishing boats, which are capable of carrying 250 to 1000 tons of cargo.
The town of Mandvi is located on the Gujarat coastline and is popular for its pristine white sand. The beach is also home to flamingos, which often float above the water's surface. The beach is also a good place to camp and enjoy the sunset.
Varkala beach
Varkala is an amazing beach destination where you can enjoy swimming and sunbathing. It is a sunbather's paradise with pristine blue waters and many cafes and restaurants offering global cuisines and all kinds of music. Whether you are looking for a romantic atmosphere or want to explore India's cultural heritage, Varkala has it all.
Varkala is home to many beaches, but not all of them are suitable for sunbathing. You'll find many restaurants, spas, and yoga classes here. It is also a great place to take part in ayurvedic practices in a relaxing environment.
Another historic landmark that is near the beach is the Anjengo Fort, which was built by the English East India Company in the 17th century. This fort was once England's entryway into India from the Malabar coast. The fort's grounds are full of lush green lawns and a lighthouse.
Another popular destination is the Papanasham Beach, which is located 15 km south of Varkala. The cliff overlooking the beach has a fresh water spring that's believed to cleanse your sins. The beach is open from 6AM to 6PM, and there's no entrance fee.
If you don't want to visit the beach itself, you can head to the nearby Kappil Lake. This lake is a peaceful and picturesque waterway. It's a short drive away from Varkala and is a popular picnic spot. You'll find a great view of the sunset and sunrise from here.
Pondicherry beach
A beautiful, quiet beach in the Indian state of Pondicherry is a popular destination among travellers. This beach is dotted with palm trees and pristine sea water. It is a popular choice for leisure travelers, photographers, and peace seekers. You can spend a day strolling around the beach or enjoy a spot of fishing. However, you must carry food with you, as there are limited options on the beach.
The town is also renowned for its Portuguese-style architecture and an old-school vibe. But despite its old-world charm, the beaches in Pondicherry are truly unique. Whether you are visiting for a romantic getaway or a family vacation, Pondicherry is the perfect destination for your next getaway.
A typical Pondicherry beach is the 1.5-km-long Promenade Beach. It is a wonderful spot for strolling, jogging, or yoga. This stretch of sand is also well maintained and provides a great place to reconnect with nature. You'll love its soft sands, which act like pillows for your tired feet. As a bonus, the view is also a nice comfort.
Paradise Beach is a beautiful white sand beach in Pondicherry. It offers the perfect balance between tranquility and action, and is popular with both locals and tourists. The beach is also well-maintained, with changing rooms and showers on the shore. There are a variety of water sports available here, including kayaking and fishing.
Dikha beach
One of the most beautiful beaches in India is Dikha beach, a stretch of sand and pristine blue water. It is located 15 km from Vizag and is popular among tourists. Visitors will love the cool atmosphere and calming surf here. The beach is also a great place to enjoy sunbathing and swimming. This beach is also home to an old Shiva temple.
About 18 kilometers from Digha is another popular beach called Tajpur. This crescent-shaped beach offers panoramic sea views. Visitors may also see red crabs playing hide-and-seek in the sand during the early morning hours. The area is well-connected to the rest of the country and can be reached by all forms of transportation.
The island has a population of about 10,000 people and is only 1.8 square miles in size. It is located in the state of Andhra Pradesh and is popular with locals for picnics. Visitors can also rent kayaks and surfboards. While it is not recommended for beginner surfers, those looking for an adventure can go kayaking or surfing on the island.
Dikha is a picturesque paradise for beach lovers. It is also home to the largest marine aquarium in Asia. Digha beach is an ideal place for a weekend trip and offers plenty of entertainment. There are local handicraft shops and restaurants along the shoreline. Paragliding is a fun activity for those who love adrenaline.
If you're looking for the best time to visit India, you've come to the right place. The best months to visit India are March, November, and December. These months offer the most pleasant temperatures. You'll find many festivals, markets, and events during these months, so you're sure to have a great time.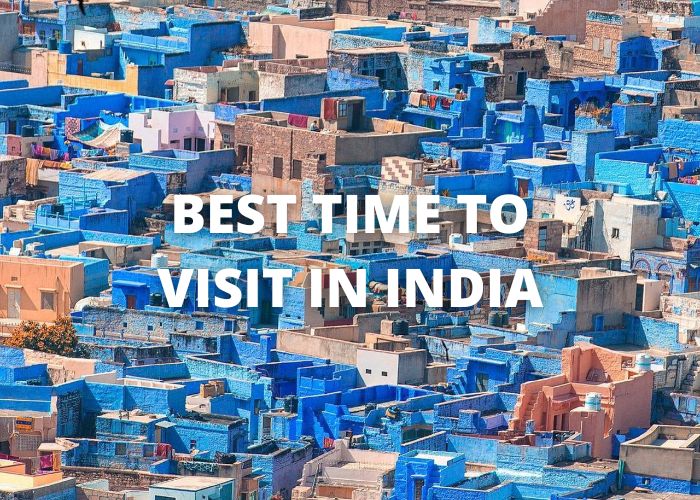 March
March is an ideal time to visit India because it has a mild climate, which makes it ideal for walking and sightseeing. It is also the start of the trekking season in the Himalayas. The average temperature in Manali during March is 70 degrees F. During this month, you can also see the famous Holi Festival, which is celebrated all across India. This festival represents the victory of good over evil. March is also a great time to visit Delhi and the Golden Triangle. You'll be able to enjoy the sites of the Golden Triangle and other places of interest without the heat or heavy fog.
During March, the number of tourists visiting the country is at its lowest, which makes it ideal for budget-conscious travelers. There are also massive discounts on hotels during this time. The temperatures will be pleasant, and you'll have fewer people to contend with. Also, you'll be able to enjoy major festivals and other cultural offerings.
The weather is pleasant in most parts of India during March, but it can be chilly at night. In the Northeast, the monsoon begins to taper off, making it a popular time for tourists. Goa is particularly crowded during Christmas, so you'll need to plan your visit accordingly. The weather during this time is also ideal for sightseeing, as the crowds won't be as bad as they are in November. You'll also be able to see the spectacular Diwali Festival, which is a religious festival for Hindus, Jains and Sikhs.
Visiting India during this time is perfect for those looking to experience its varied landscapes and different weather patterns. This time of year is also a great time to visit the popular tourist destinations, such as Mumbai. Although these regions are known to be hot and humid, they're not nearly as crowded during the cooler months.
October
October is a great time to travel across India. You can find mild temperatures across the country and you can easily visit popular tourist destinations. In areas such as Kashmir, where the monsoon hasn't yet finished, the temperature will still be pleasant, even though the nights are still cold. You can even visit parts of the Himalayas in October, when the snow hasn't yet started falling. Another plus: there will be less tourist traffic.
October is the best time to visit India if you want to experience its diverse landscapes. The climate is generally pleasant and dry, making it a great time to travel to the country. It's important to note, however, that the country doesn't have a consistent climate throughout the year. Depending on the region, the country can experience hot weather in the north and cold weather in the south.
October is also a great time to visit the Golden Triangle. This region of India is home to some of the world's most spectacular sights, such as the Taj Mahal. This landmark is a popular tourist destination all year long, but October is the best time to visit to enjoy the most temperate weather. Temperatures in the Golden Triangle are typically around 22-32degC. Touring the Golden Triangle during this time is especially fun as the festival is a major highlight. Just make sure you avoid the May heatwave and June monsoon season.
While summer months are miserable for coastal regions, summer months are ideal for hill stations and Rajasthan. Monsoon season is also ideal for rejuvenation therapies, as the pores open up during the monsoon season, allowing the oils in the skin to penetrate the body fully. The monsoon season is also the perfect time for river cruising along the Ganges. However, keep in mind that summer months are also the wettest month in the country.
November
If you're planning a holiday to India, November is a great time to go. Weather is warm and the humidity is low, making it a comfortable time to visit. It's also the best time to check out the magnificent palaces of Delhi and Agra. You can also visit places like Gir forest in Gujarat and Jim Corbett national park in Nainital. Many places are less crowded during November, and you can enjoy the sunrise or sunset without the crowds.
During autumn, the monsoon season ends and temperatures increase in cities throughout the country. While temperatures are hotter in the heartland, occasional rains keep the countryside green and blooming. November is another time when the temperatures are at their highest, and the bustling streets of major cities are filled with traditional events and festivals. In the inland, temperatures can reach 40degC, so be careful of the midday heat.
The golden temple of Guru Nanak is another place to visit during November. This temple is famous for its yearly celebrations. The date varies each year, but it falls during the month. Amritsar is a must-visit place during November. The weather in India is ideal for sightseeing.
During the monsoon, rains prevent tourists from visiting the mangroves. However, the temperature is still pleasant enough to visit the Sunderbans. This pristine ecosystem in India is perfect for nature lovers. In November, you can also visit the Tagore Ashram, which is home to a museum and art gallery of the Nobel Laureate.
While the weather is pleasant, monsoon flooding can disrupt communications and cause widespread destruction. In the foothills of the Himalaya, landslides are common and can cut off entire valley systems for weeks. However, you should consider a few factors before you choose a date for your trip. The most ideal time to visit India is November to March, when temperatures are cool and sunny. It is also a good time to visit cities like Delhi and Agra. Central India is also at its best during this period.
December
December is one of the best times to visit India. The temperature is comfortable, and you can enjoy the natural beauty of the country. You can enjoy sightseeing and go for trekking and skiing. In December, you can also go on a mystical deodar forest tour and witness the beautiful snowfall. Also, you can attend the annual festival, the Hornbill Rock Festival, which brings together musicians from across the country.
Mid-December to early February are the wettest months in India, so you should avoid them if you plan to visit Delhi. In addition, the mornings can be very cold, and cities like Agra are covered in mist. While December is a pleasant time to visit India, it is important to consider the weather when planning your trip.
The winter months are perfect for wildlife spotting. While April and May are crowded and hot, October and November offer cooler temperatures. These months are also cheaper than December to February. There are suitable experiences during each month, and each month has its own benefits. If you are visiting India during these months, you can take advantage of great travel deals and get the most out of your time in the country. The climate is quite diverse in different parts of the country. It's best to plan your trip based on your preferences.
The shoulder months of December and January are perfect for traveling to the Himalayas. The temperature in the Himalayas is moderate compared to the rest of the country. And there are few roadblocks. This season is also ideal for trekking in the Himalayas. However, bear in mind that you may have to deal with cold temperatures during the winter months, and hotels can close. You will also find that many trails become impassable.
February
Visiting India in February is a great way to experience its diverse weather conditions. Temperatures are relatively moderate and are usually between 75 and 52 degrees Celsius, making it the perfect time to see the Golden Triangle, Rajasthan, and Kerala. In the South, Bengal and Kerala experience the dry season in February. The best time to visit Kolkata is in December or January, when temperatures are more bearable.
While February is not the best time to visit Delhi or other metropolitan cities in India, the state of Sikkim is still worth exploring. This state is renowned for its spectacular waterfalls, enchanting mountains, and charming cultural festivals. A visit to Sikkim during February is especially a good idea if you want to experience the enchanting Losar festival.
In central India, the small town of Khajuraho is one of the most prominent heritage sites in India. The town is home to over 90 Jain and Hindu temples with intricate carvings and is listed on the UNESCO world heritage list. This place is a must-see for heritage-lovers.
While February is the end of the tourist high season in India, it is still a great time to visit the country's national parks and other places. This is because the early rains have already ceased in the Northeast States, and the wildlife can be spotted more easily. In addition, Holi, the most colourful festival in India, is celebrated during March. The Hindus celebrate the beginning of spring by dousing one another with water. Moreover, Tibetan Buddhist monasteries hold masked dances during Losar, which often falls during February.
Although monsoon season can be unpleasant, it brings the natural world to life. The dry grasslands and forests become green and lush. Farmers and other people welcome this season with full productivity. During the monsoon rains, rivers and lakes fill up with water and waterfalls become stronger.
Best Cities to Visit in India
This list of the best cities in India is not exhaustive – it covers a number of cities, from the deteriorating masterpieces of Kolkata to the marble mausoleums of Agra. We also cover Pushkar, a city of lakes and ghats, and Jaipur, a beautiful city dotted with lakes and ghats.
Kolkata is a decaying masterpiece
One of the best places to see in Kolkata is the State Archaeological Gallery, founded in 1962. Here you can view antiques from the Paleolithic, Mesolithic, and Neolithic periods. It is a must-see for anyone who appreciates the arts.
The city is packed with a wide variety of attractions and sites. Whether you're interested in British architecture or ancient traditions, you'll find plenty of them in the sprawling metropolis of Kolkata. Whether you're looking for a relaxing holiday, a cultural adventure, or an exotic adventure, this city has it all.
The city was founded in 1690 and served as the British imperial capital until 1911. Even though the city has undergone a transformation since then, it still retains much of its charm. Hundreds of crumbling buildings are a testament to its past as the capital of the British Empire. They provide a unique insight into the subcontinental culture and history.
A beautiful park situated in the city centre is a must-see in Kolkata. Whether it's a romantic evening with your significant other, or an afternoon picnic with the family, a visit to this park is sure to delight your senses. It's not only the city's parks that offer scenic views of the city. You can also visit its Zoo, which is home to several species of birds, including Macaws, Swinhoe's Pheasant, and Lady Amherst's Pheasants.
Agra is a marble mausoleum
The Taj Mahal, an enormous marble mausoleum complex in Agra, India, is one of the world's most famous sights. The Taj Mahal was commissioned by Mughal emperor Shah Jahan and built over a period of 20 years. It is a superb example of Mughal architecture, combining Islamic, Persian and Indian influences. Its shimmering white marble makes it one of the world's most iconic structures. This breathtaking monument is an enduring symbol of India's rich history.
The Taj Mahal is the national symbol of India. A UNESCO World Heritage Site, it attracts millions of tourists every year. However, the huge number of visitors has the potential to negatively impact the mausoleum's physical fabric. To ensure the Taj Mahal's future, the city of Agra has implemented measures that help protect its natural beauty. The city's government has prohibited new industrial development, and only non-polluting vehicles are allowed near the mausoleum.
The Taj Mahal is surrounded by a walled garden. Visitors enter the mausoleum through a large gate. Inside, the mausoleum is topped with four towers and is decorated with swirling geometric designs. The white marble mausoleum stands in a vast compound of gardens and lawns. During the day, the Taj Mahal is dotted with curly-horned deer.
Jaipur is a city of lakes
Despite the fact that Jaipur is a city filled with monuments and historical sites, the city itself is not known for its lakes. There are 6 lakes in the city, but they are largely overlooked, and it's easy to see why. The largest is Sambhar Lake, which is shaped like an ellipse and surrounded by the Aravalli Mountains. It also features a famous temple, the Shakamhari Devi, on its shores. This lake is also a major producer of salt, accounting for 9 percent of the salt produced in India.
Jaipur is home to the Albert Hall Museum, Birla Auditorium, City Palace, and Amer Fort, all of which are major tourist attractions. There are also several World Heritage sites in the city, including the Govind Dev Ji Temple and the Garh Ganesh Temple. Visitors should also be sure to visit the Sanghiji Jain temple and Kanak Vrindavan park.
The city is home to some of the country's largest lakes, and the surrounding forests are home to a wide variety of species. The Chandlai lake, for example, is 140 years old and is a popular tourist attraction. It is also a prime location for photography, as the lake is surrounded by lush vegetation. Aside from the lakes, the city is also home to the remnants of an historic fort, which offer a unique insight into the city's rich cultural heritage.
Pushkar is a town of ghats
Pushkar is a holy town that is often visited by pilgrims. It is also known for its annual hot air balloon festival and camel fair. When visiting Pushkar, be sure to dress appropriately. Men should wear long trousers and women should cover their legs and shoulders. It's advisable to bring extra pairs of socks and several layers of clothing. It is important to be aware of pigeon and dog poo on the ghats.
Pushkar is the home of the Brahma Temple, one of the three original Hindu gods. The temple has a tall red spire and is surrounded by colorful columns. Visitors are not permitted to take photographs inside the temple. Visitors are also required to store their shoes in rented lockers.
Another important attraction in Pushkar is the Pushkar Lake. This lake is similar to Mansarovar Lake in Tibet and has become a religious center for Hindus. According to Hindu mythology, Lord Brahma dropped a lotus into the valley, forming the lake. The Pushkar ghats are 52 in number and surround the lake. The lake is believed to have healing powers and people assemble at the lake on the Kartik Purnima festival every year.
Mumbai is a cosmopolitan city
Mumbai is India's most populous city and one of the largest urban areas in the world. It was founded on the site of an ancient settlement. It took its name from the local goddess Mumba, a form of Parvati and the consort of the god Shiva. A temple dedicated to the goddess once stood in the southeastern part of the city. During the British colonial era, Mumbai was known as Bombay. This name was restored to official use in 1995, but the locals continued to use Mumbai.
The population of Mumbai is estimated at over 22 million. It is the largest city in India. In recent decades, the metropolitan area has experienced rapid growth, with a population density of over five million people per square kilometre. This growth is primarily due to migration from other parts of India in search of employment opportunities.
Mumbai is a multilingual city, but it also retains a distinctly regional character. Despite this, it has become India's commercial and industrial center, with a large number of international and domestic business activities.
Hyderabad is a trading outpost
Hyderabad is a trading outpost in India with good connections to both the local and external economies. Its industrialization has been spurred by public investments and agricultural surpluses from coastal Andhra Pradesh. The city is poised to grow further in the future as it has access to markets in south-east Asia and western Asia.
In the early eighteenth century, Muslims began establishing a presence in Hyderabad. The city grew from a single village to a thriving trading center. The city is an important port, and is home to many Muslim, Hindu, and Sikh communities. In the 17th century, the city was home to the Bussy-Castelnau, a French trading outpost. The French were attracted by the thriving commercial center and wanted to seize the area as their own. The French, however, were unsuccessful and were driven out of the area.
The Telangana government is currently focusing on building a World Trade Centre (WTC) in the city. Its WTC will be a third in India, after the Bangalore WTC and Mumbai's India INX. It is expected to cost up to Rs 300 crore.
Chennai is a stopover city
If you're looking for a quick stopover in India, you should consider visiting the city of Chennai. It has an international airport, which is located close to the city center. From here, you can explore the city and nearby attractions. Getting from the airport to the city center is easy, and there are many public transportation options available.
This large city, formerly known as Madras, is situated on the east coast of India. The climate of Chennai is largely influenced by the NE monsoon, which brings about 65% of the city's rains. This monsoon can also bring cyclones, and these storms may make their way through the city towards west Bengal, Bangladesh, or Myanmar. The rainy season for Chennai is from October to December.
The city's history can be traced to 1688, making it the second-oldest municipal corporation in the world. In 2011, it expanded its jurisdiction to 426 square kilometres and has 200 wards. The city is governed by the mayor, Saidai Sa. Duraisamy, who is elected by the local population.