What Is Responsible Tourism?
Responsible tourism is about caring about local culture and the environment. It also includes respecting local people and recognizing the effort that goes into making handmade items. When buying souvenirs, consider how long the items take to make, how many people work on them, and the skills involved. For example, if you are buying a handwoven towel in Peru, you should ask the craftsperson how long they have been weaving this item. You should also be mindful of your own conduct when you are in the Andes. For example, you should never be involved in recreational drug use, nude sunbathing, or boisterous public behavior in Peru.
Responsible tourism
Responsible tourism is based on shared values, which all stakeholders must follow to ensure that the benefits of tourism are long-lasting for local people and the environment. These values are reviewed regularly to ensure that they continue to benefit the community and the environment. The principles of responsible tourism are: respect for the local economy, people, and culture.
Responsible tourism aims to attract travelers who respect local culture and try to leave as little of a negative impact as possible. Visitors make responsible decisions in terms of food and drink that are local, rubbish that is recycled, and where the money stays. By using a sustainable approach to tourism, a tourist can benefit the local economy, culture, and the environment in a positive way.
Responsible tourism has made its mark on a number of tourist attractions. For example, Gardens by the Bay is a sustainable and environmentally friendly tourist destination. It features vertical fern gardens, supertrees, and solar cells, which help regulate temperatures and provide shade. The park also makes use of horticultural waste to generate electricity. This waste is recycled into wooden pellets, which are then burned in steam engines to produce electricity.
Choosing a responsible tour operator is important when planning a trip. It is important to choose a company with a track record of being responsible. You should also choose a tour operator that supports the local community. If possible, you can work with a local guide to learn about the local culture. Responsible tourism is a practical solution to creating a positive change and making your vacation more enjoyable.
Observing wildlife in its natural habitat is a key component of responsible tourism. While seeing wildlife in captivity may induce feelings of ambivalence, it is important to remember that the animals are living creatures that need to survive. Therefore, visiting the aquarium is a responsible way to support conservation efforts.
Traits of a responsible tourist
While travelling, it is important to take time to appreciate the culture of the place you are visiting. It is also important not to exploit people or animals. For example, tourists should avoid feeding the local animals and not take photos of them on social media. These types of actions are considered unethical and contribute to the exploitation of animals.
A responsible tourist has a high level of self-awareness and considers their impact on the local community. This includes being flexible and adaptable, and journaling. Being aware of your impact on the place and people you visit can help you make informed decisions about your next trip. It also helps you engage with local people and build meaningful connections during your stay. To do this, you can follow these simple guidelines.
Another important part of responsible tourism is the need to support local businesses. Spending money locally will help families and local communities. Moreover, you will feel more connected with the local people and environment. GV is a good resource for finding social enterprises in different locations around the world. Its geo-located list of such organizations is sourced from other responsible travelers.
Reducing waste is another way to practice responsible tourism. Taking part in local recycling programs can help you avoid generating waste that will end up in local landfills and waterways. Besides, it can also help the local economy. In some countries, there are no recycling bins available, and tourists need to be very careful in disposing of their trash.
Impact of responsible tourism on the environment
Responsible tourism is a growing movement to promote sustainable growth in tourism destinations, which benefits local communities and the environment. The concept originated in South Africa and has rapidly spread around the world. The Cape Town Declaration, adopted by the World Travel Market, is a testament to its growing popularity and importance. Responsible tourism aims to minimize negative impacts on the environment and local communities while providing an enjoyable experience for travelers.
The impact of tourism on the environment is largely dependent on how the industry operates. Many factors influence the amount of pollution a tourism destination generates, including air emissions, noise, solid waste, and releases of oil, sewage, chemicals, and other pollutants. In particular, tourism is responsible for a substantial amount of eutrophication and a wide range of changes to water bodies, making it difficult for native species to survive.
Uncontrolled tourism can negatively impact the environment by affecting natural resources and scenic landscapes. It can cause soil erosion, increased pollution, discharges into the sea, and heightened vulnerability to forest fires. It can also strain water resources, which can become scarce and polluted. In addition, tourism development often leads to the clearing of natural habitats.
Water shortages in many destinations are a major concern. Water is an essential resource, yet is widely misused in the tourism industry. Hotels, spas, and other luxury vacation destinations overuse it for swimming pools, spas, and wellness areas. Tourists also tend to consume large amounts of water for personal use. This adds up to a large volume of wastewater, which impacts local residents.
Responsible tourism can have many positive effects on communities and the environment. Tourism can provide new jobs and help local communities develop. It can also foster pride in indigenous culture and traditions.
Impact of responsible tourism on local communities
Responsible tourism can be a beneficial force in improving local communities. It can help protect cultural heritage and promote pride among local people. Responsible tourism also helps protect local people from tourism-related development. Responsible tourism is about developing a better world for local people. This means protecting cultural heritage and quality of life and encouraging hoteliers to stop developing facilities in an effort to cater to tourists.
Responsible tourism requires careful planning and management of natural resources. In the process, it should conserve and enhance biodiversity and ecological processes. It should also respect cultural heritage and traditional values of local communities. It should also contribute to the development of inter-cultural understanding and tolerance among local people. Finally, it must generate long-term economic benefits for local communities. The benefits of tourism should be equally distributed among local communities and stakeholders.
Responsible tourism also aims to protect local cultures, protect the environment, and support local economies. It involves hoteliers purchasing locally produced products, educating tourists about cultural and environmental issues, and using eco-friendly transport. This approach helps ensure a sustainable economy for local people, while minimizing conflict between tourists and locals. It also encourages hoteliers to integrate local culture products into their tourism packages and pay local workers fairly.
Marine activities can have a negative impact on local communities. Construction and pollution from the tourism industry can damage the marine environment, disrupting local life. In addition, overcrowding in coastal areas can disrupt the daily lives of local residents. Overcrowding causes increased pollution, which is not good for the local economy. Overcrowding also displaces local residents. In addition, fishermen have limited space for mooring their boats, and hundreds of tourist vessels can interfere with their fishing.
Ways to become a responsible tourist
Being a responsible tourist is a great way to get more out of your travels. This type of tourism focuses on cultural sensitivity and engenders respect between visitors and local residents. It also helps to promote local pride and confidence. In general, responsible tourists try to do their best to minimize their environmental footprint, respect local customs and etiquette, and avoid supporting animal exploitation. They also try to post on social media in an ethical way.
Another way to become a responsible tourist is to choose your destination carefully. For example, Venice has suffered a great deal from overtourism. Historically, the city was very popular, but in recent years, overtourism has caused prices to skyrocket, and locals were forced to leave. In order to avoid this problem, responsible tourists choose destinations where tourism is beneficial to the locals, and not avoid destinations that are already popular.
Another way to become a responsible tourist is to travel as a small group or in off-peak seasons. This can help preserve the local culture and economy, while also reducing the number of tourists. It is also important to support local businesses while you're abroad. Even if this means ditching your favorite coffee shop, you can still support local business owners and communities by spending your money there.
Another way to become a responsible tourist is to avoid the use of plastic bottles. Most countries do not have sophisticated sanitation infrastructure, and tourists need to be careful with their waste. When possible, carry your trash in a bag until you find a proper garbage can. If this isn't possible, opt for recycling.
What Motivates a Person to Travel?
While there are many reasons to travel, most people want to explore the local culture and see what life is like there. Some of these reasons include experiencing nature, meeting new people, and immersing themselves in local culture. Others want to experience the local cuisine or experience a unique cultural event.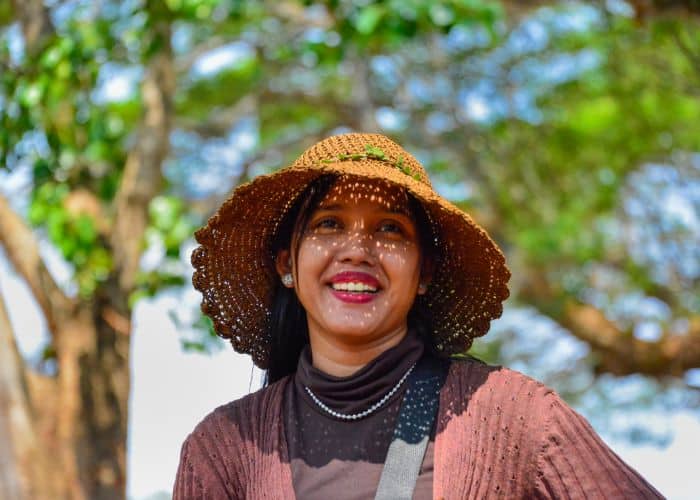 Experiencing nature
Traveling in nature allows a person to connect with the natural world. It provides vitamin D and fresh air to the body, and is good for your health. Being connected with nature also helps relieve stress and anxiety. Experiencing nature can also help you enjoy adventure activities.
Several studies have shown that spending time in nature improves your mood and physical health. The exposure to nature reduces negative emotions, and improves your immune system. It can also improve your fitness and reduce stress. Experiencing nature in a new environment is an excellent way to boost one's mood.
The interaction with nature also increases creativity. Children learn responsibility while exploring the environment. Inadequate treatment of plants and bugs can lead to the death of these creatures. Children learn responsibility through consequences and a sense of moderation is vital. Furthermore, experiencing nature gives a person a sense of accomplishment. The resulting nature high is similar to the feeling experienced after completing a marathon.
Immersing in the local culture
Cultural immersion is a powerful process that shapes a person's identity. The process of cultural immersion is not limited to the local language or cuisine. It can also involve the participants living with a host family or other means of alternative housing within the local community.
Cultural immersion helps a person overcome stereotypes. When people think of Africa, they often think of a land of poverty. However, travel to Africa will show a more complex picture. This continent is a place of incredible diversity and has much more to offer than is commonly thought.
Cultural immersion has unending benefits for the participants and the local communities. Not only does it provide employment in remote areas, but it can also improve the living conditions of locals. Immersion helps a person learn language more quickly and efficiently. Furthermore, learning a new language will allow a person to gain unique cultural insights.
Immersing in a culture can also affect a person's character. It allows a person to gain a perspective of the world outside their bubble. It helps the person learn from an outsider's point of view and see themselves in a new light. It gives them a new perspective, and it helps them see the value of critical knowledge and reflective learning.
Another benefit of cultural immersion is helping to preserve indigenous cultures. By sharing the culture of a place with others, it helps these communities to retain their culture and teach the wider world about their importance. It also helps them build connections with the locals and discover what makes them tick. Oftentimes, people do not speak the same language, but they can connect through gestures and emotions.
Meeting new people
Meeting new people can make you feel more confident and enlightening. Meeting people who come from different backgrounds and are interested in the same things that you are can lead to stimulating conversations. It can also provide new perspectives and ideas for your future projects. These conversations can be energizing and motivate you to go on with your journey.
Meeting new people is also a great way to make friends. Traveling allows you to get to know new people and catch up with old ones. You can also gain respect from others when you travel. Traveling is an expression of your own self-value, and it can give you a sense of accomplishment and respect.
Moreover, traveling allows you to expand your horizons and learn about new cultures. This means that you can get a better understanding of another culture and religion. You can also learn something about the history of a different country. In addition, traveling will allow you to view architecture from a new perspective.
Meeting new people can help you grow personally and professionally. As American travel writer Tim Cahill once said, "journeys are best measured in friends." The relationships you make while traveling will have the most influence on your personal and professional growth. People you meet on the road are often more friendly and open-minded than ordinary people. The freedom of travel is inspiring and uplifting, and it makes people more open to all kinds of experiences.
Safety
When it comes to travel, one of the biggest concerns is safety. Even though we have all heard about the Zika virus, many of us are still concerned about the potential risks. Whether we are traveling for business or pleasure, we want to be sure that we're protected against any potential illnesses or diseases. While safety can be a motivating factor, it shouldn't be the only one.
A person's physiological needs are met first, then the next most important need is safety. After all, without food, sleep, and warm clothes, they'd die. If they're not satisfied with these basic needs, they'll likely be focusing on other things, including safety.
Cost
If you are looking for ways to save money while traveling, it's a good idea to take a look at your personal spending habits. One of the most common ways to spend less is to take up a hobby. You can find inexpensive ones that you enjoy and can keep you busy while you're away. You can also subscribe to YouTube videos that teach you money management techniques.
Other factors that motivate a person to travel include the desire to experience a new place. For instance, you may want to learn about a different language or culture or get a new view of architecture. The travel experience can also help you expand your personal ego. Another motivation to travel is to visit family and friends.
Social constraints
The need to maintain social capital is one of the main drivers of travel. People often make decisions about when and where to travel based on social factors, such as the availability of transportation, the cost of a fare, and the effect of congestion on the environment. In some cases, a group may make the decision together. However, in other cases, an individual makes the decision on his own.
In addition to interpersonal constraints, social factors such as the difficulty of finding others to share a recreational activity limit the number of tourists. Travelers also face the added challenges of being in public, which make it more difficult to participate in recreational activities with others. Despite these challenges, most participants perceive traveling with family as safe, although those with high risk family members were less likely to participate in outdoor trips, and were more likely to avoid the outdoors in general.
Social factors such as societal norms and expectations have been shown to influence travel intention. These factors may help tourism business leaders plan their marketing strategies in a fast-changing world. In addition to this, recent events such as the Covid-19 pandemic have highlighted the role that social factors play in travel behavior.
The study uses sociological and psychology theories to investigate how social factors influence travel decisions. These theories include protection motivation, travel constraint negotiation, and social learning. In particular, the researchers used a mixed-method approach to examine the differences between non-travelers and travelers, identifying the constraints and motivations of different segments.
Why Traveling is Important For Youth
Traveling provides a number of benefits to youth. For one, it helps youth develop valuable life skills such as cultural appreciation and deferred gratification. They also gain confidence and are exposed to new environments. These benefits help youth grow into well-rounded adults. And, traveling can make youth more independent and self-reliant.
Exposing young people to new cultures
Exposing young people to new cultures is an important way to educate them about the world we live in. Exposing children to different cuisines, music, dance, and art can help them appreciate the diverse cultures and people that surround us. Visiting museums and festivals of different cultures is another way to expose children to other cultures and ways of life. These cultural experiences can help them develop an appreciation for diversity and prevent them from developing stereotypes about other people and cultures.
Exposing young people to new cultures is also important for their future success. A recent study found that exposure to diverse cultures can help children develop positive attitudes toward other people. Children who learn to deal with differences in their environment will carry these attitudes into adulthood. It also provides opportunities for children to develop compassion, tolerance, and resilience.
Exposing children to diversity in the early years of development is essential for fostering positive social skills. Children exposed to diverse cultures are more accepting of others, more accepting of people who speak different languages, and more willing to learn from other people. They are more likely to become tolerant of people from different races and cultures, and will be more likely to succeed in school and in life.
Exposing children to new cultures is also important for their self-esteem. Studies have shown that children who have an appreciation for cultural differences have better self-images, and this translates into a diverse social network when they grow into adulthood. As parents, we can do our part by teaching our children about our own culture, as well as other cultures.
Developing self-confidence
As a teenager, you may be dealing with tough issues that can really test your self-confidence. From a change in physical appearance to the pressures of school and family expectations, it is important to be confident in your own skin. Being confident helps you to make better decisions and avoid situations that are not right for you.
Young people's self-image is shaped by their role models, peers, and social networks. They look to them for guidance in setting their goals for the future. Without a role model, young people may lack the confidence to pursue their goals. Ghanaian travel provides young people with a way to connect with Ghanaians who have influence and can inspire them to achieve their dreams.
Traveling also provides an opportunity to reflect and explore one's lifestyle and approach to work. It is a great time to examine the 'what' and 'why' questions that may impact on one's confidence. Exploring these questions can lead to better decisions.
Confidence can be developed through practice. It can also be developed by starting a task or project out of one's comfort zone. Experimenting with something new is a great way to boost confidence and improve your abilities. However, it is important to realize that confidence has two faces. One aspect of confidence is the ability to feel good about yourself, while the other is the ability to project it to others.
In addition to improving self-confidence, international travel can also improve an individual's aspirations. For example, some youth develop more self-confidence after traveling overseas. Having travel experience also helps a young person break negative stereotypes. Moreover, it helps to reframe negative images about Ghana in Belgium. As a result, travel can strengthen a young person's identity, career, and educational aspirations.
Traveling with youth can provide a great opportunity for teenagers to break free from cultural boundaries and develop their critical thinking and intelligence skills. The best way for a teen to gain confidence is by getting out of their comfort zone and doing things they never dreamed of.
Travel can help people with low self-esteem because it forces them to interact with other people. It can also help them form new friendships and connections, which can improve their social skills. A strong sense of self can help them be more effective in their career. It can even help them become a better leader.
Experiencing new places
Experiencing new places and cultures can be a great way to broaden one's experience at an early age. It can also help a person discover his or her true potential. Each country or city offers new things to experience. In addition to expanding a person's worldview, traveling can also be a mood enhancer.
The concept of place identity is complex. It is the collection of beliefs, knowledge, and values that are attached to a place. For example, a neighborhood hangout could have social or symbolic meanings for a youth. These everyday locations also play a role in forming a youth's sense of self, and they contribute to their place-based experiences of belonging.
Why Is Traveling Meaningful?
Whether you're looking to fuel your wanderlust or develop a deeper understanding of the world, there are many reasons to travel. These reasons may include experiencing new cultures, stepping outside your comfort zone, or making a difference in the world. Whatever the reason, traveling can inspire and awaken your soul.
Making a difference
Traveling can be a very enriching experience if you make a difference in your destination country. By volunteering your time or providing basic needs, you can help improve the lives of locals. You can also make a difference by writing about your travels. Travel blogs can help you spread the word about your travels and reach a larger audience.
You can also make a difference by using sustainable travel products and methods when planning your trip. For example, you can use reusable coffee cups, buy sustainable cleaning products, and make the switch to energy-efficient appliances when you travel. You can also avoid buying single-use items like plastic water bottles and buy sunscreen with fewer chemicals.
If you want to help a local community while traveling, consider joining a local organization. Volunteering can improve the quality of life for locals and open your eyes to a different culture. There are many different types of volunteering that you can do in different countries. You can volunteer to teach English or help the locals with various issues. There are also various environmental projects that you can volunteer with.
Experiencing new cultures
Traveling is an experience that broadens one's perspective, and it has a unique ability to change the way one thinks about things. New experiences, sights, and sounds force people to examine their beliefs and values and can inspire growth in a variety of ways. For those who enjoy meeting new people, traveling abroad can be a liberating and life-changing experience.
Expanding your cultural interests can have educational, professional, and personal benefits. It's easy to get started. You can begin by learning about other cultures in your hometown. This is an easy commitment and can have lasting benefits. By exploring new cultures, you'll be able to better understand the world.
Culture is one of the most rewarding aspects of traveling. Experiencing the local way of life is exciting and addictive. You can immerse yourself in a new culture by visiting UNESCO World Heritage Sites, visiting traditional festivals, eating local foods, or learning the local language. If you don't have the time or money, you can still get a taste of their culture.
Experiencing new cultures can also be a great way to make meaningful connections. You'll find that people are eager to share their traditions and cultures with you. When you make connections with local people, you'll find that you share common interests and experiences. This can make your trip even more memorable.
When traveling to a foreign land, it's important to get out of the hotel and immerse yourself in the culture. This will allow you to experience local life in a deeper way. You can try local food and try out traditional dances. Even if you don't like the food, you can still experience the culture by learning about its history and traditions.
Connecting with a personal passion
Traveling is an experience that can be very meaningful to you if you connect with a personal passion. Passions can help you discover new things, generate positive energy and stay connected with friends and colleagues. Many people travel because they are passionate about something and this can make traveling more meaningful.
Taking a step out of your comfort zone
Taking a step out of your comfort zones is an important part of life. If you don't get outside of your comfort zone, you won't be able to reach your full potential. Living in a comfort zone means playing it safe, but playing it safe can be unfulfilling. Taking a step outside of your comfort zone will give you new experiences and new perspectives. It will also allow you to learn more about yourself.
Whether it's taking a trip to a foreign land or taking a photography challenge, stepping out of your comfort zone is important. By taking the challenge to see a new place, you'll discover that you're more capable than you think. You may even find yourself able to take photos of 100 strangers and get their names and personal information.
Taking a step out of your comfort zones can also strengthen professional relationships. For instance, an account manager might take a new coworker for coffee on the first day. This will create a meaningful bond and make the work environment more enjoyable. Similarly, a marketing professional who doesn't like public speaking can take a public speaking course offered by his or her company.
Traveling outside your comfort zone allows you to broaden your social circle and develop new skills. It also helps you meet new friends and develop new relationships. And it gives you the opportunity to explore new hobbies and interests. Whether you're looking to improve your resume or become more creative, exploring the world will help you make a step out of your comfort zone.
Taking a step outside of your comfort zone is a great way to discover your true potential and ignite your passion. Whether you're pursuing an internship or a new career, venturing out will allow you to experience a new side of yourself. When you push yourself outside your comfort zone, you will reap larger rewards and learn more than you ever thought possible.
Breaking your comfort zone can help you become more confident, creative, and resilient. It can also help you feel better about yourself. Taking a step out of your comfort zones will allow you to discover new goals and give your life new meaning.